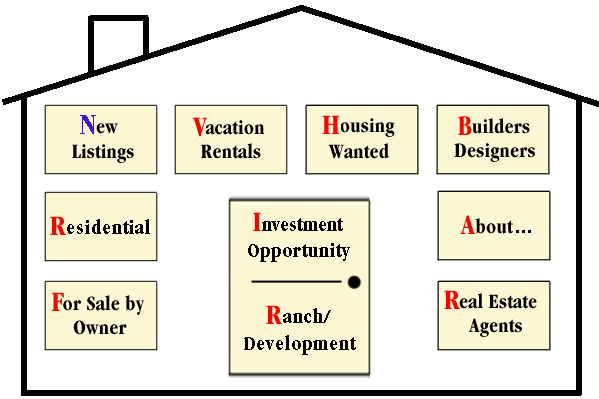 If you are looking for a house, selling your housethrough an agent, selling your house on your own (FSBO), want to tradeyour house, looking to buy, rent, or swap a time share, or looking forreal estate investments, this is the place to be!


What is Real Estate On Line?
NEW Low Prices! How Much does itCost to List on Real Estate On Line?
How do I Post Listings to Real Estate OnLine?



is designed to make house hunting (and house selling!) less of a chore.From the comfort (?) of your desk, you can look at houses anywhere in thecountry! Then, if you find a house you're interested in, you can contactthe agent or seller directly. We expect that this site will be particularlyuseful to those relocating to another area, as well as thosethinking of vacation or retirement homes.
WE WELCOME For- Sale - By - Owner Listings!


This site created and maintained by: maxmconsulting
Please send comments to: reo@oneweb.com
Phone: 508-362-5886
© maxm consulting 1995-2004