Our Spring Clean-Up Service Includes:

Leaf raking & removal
Gutter clean out
Hedge, shrub and bush trimming
Brush removal by burning *
Initial lawn mowing
Patio and/or Deck Furniture set-up & cleaning
Garden preparation -
rototilling and organic ferilizer **

* PLEASE NOTE: We, at A Woman's Touch, would love to light your fire, but we do play by the burning rules set forth by the State of Massachusetts and your local fire department. We only burn during the permitted times, and you must obtain a burning permit.

** ALSO NOTE: We use only organic fertilizer and will not apply pesticides or chemicals of any type.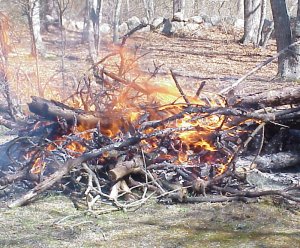 Please call us for info: 508/362-1542

---
Copyright © 2003-2004 ~ A Woman's Touch Inc.
Last Revision - April 24, 2004